Events
Second Nature Organics runs Brisbane farm tours for international study tours and hosts Brisbane barn weddings.
International Study Tours Brisbane
We run Brisbane farm tours for various interest groups, and particularly specialise in international study tours.
Tours are hands-on and include the chance to pick fresh farm produce and participate in cooking outdoor lunches such as wood-fired pizzas.
Activities include a digeridoo welcome, tasting honey straight from the beehives, feeding farm animals and macadamia nut cracking. For international students we include fun and interactive language activities throughout the tour.
Half-day and full-day packages are available.
Email events@secondnatureorganics.com.au for further information about our tour packages.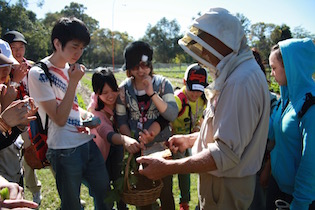 Venue hire at the farm
Our farm is an alternative venue for Brisbane barn weddings.
Our Brisbane barn wedding facilities include a large barn-style shed which is suitable for conversion to a rustic functions room, and landscaped lawns - including areas with dam-views, suitable for ceremony, outdoor activity, photography or refreshment areas.
Please note that equipment hire may be required for events and meetings depending on your needs. Please read more about our Brisbane Barn wedding venue.
Email events@secondnatureorganics.com.au to enquire about venue hire.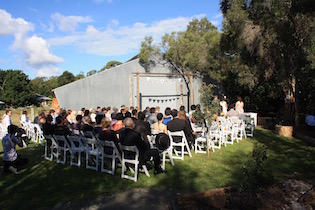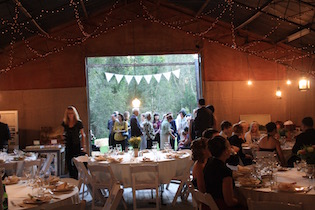 Open days
Throughout the year we schedule open days and other events and invite customers and their family and friends to visit us at the farm.
Follow us on Facebook to find out when the next open day will be held.